VVnT Foundation brings Inclusive Employment Programs
Our focus is to build an empowered community of Knowledgeable, Efficient and Ethical – Verification Validation & Testing Professionals, who contribute on building trust and consumer confidence with Quality-First approach in the development of Information Systems & Secure Information Society by lawful means. There is a huge demand for skilled engineers in areas like Quality Assurance, Digital Assurance & Continuous testing, Cybersecurity, Cloud Security, Privacy & Data Protection, Audits & Compliance, Everything as DevOps.
We run Skilling programs for underserved people to nurture their skills and progress their livelihoods.
Embrace VV&T community with your Corporate Social Responsibility
Youth Development Initiatives
Senior Doctor & Counsellor
Vandana Mehra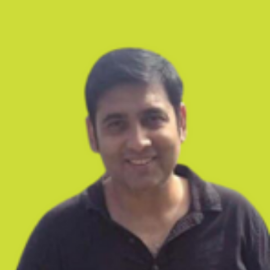 Senior Solution Architect, Ericsson
Sachin Arora
Global Operation Director, HCL Technologies
Mona Jindal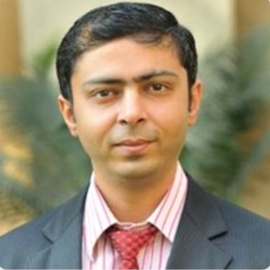 Senior Solution Architect, Infosys
Gulshan Bajaj
Author of ``Discovery Of New India``
Vaibhav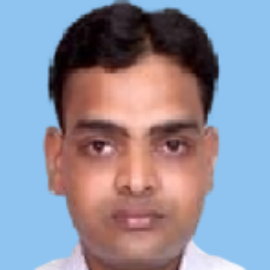 DXC, Advisor Information Security
Sumit Garg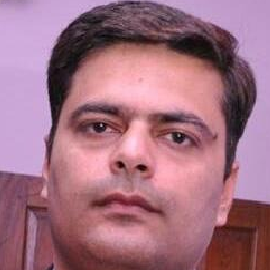 Senior Test Manager, Ericsson
Yogish Sachdeva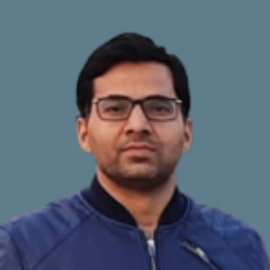 Research Scientist(AI/ML & IOT), Novasys Lab
Manish Sharma
VVnT Foundation has stepped up to start a much needed initiative to enable Youth Development for the IT industry, especially for the underserved people of society.
There is a need for innovation in this area – and I am optimistic that the unique model for Skill Development that the VVnT team have shaped will unleash the potential of individuals.
I have experienced the value of career counselling in various business and contexts I have operated in – and also offer this personally to my professional community. The work being done with the purpose to create an equitable society by developing technical skills for the underserved population and enhancing their employability will have a lasting impact on many such.
I wish the Founders of VVnT Foundation all the very best in this pursuit. My best wishes and support as they drive forward to ensure their beneficiaries begin to believe and see how #WeAllFitIn.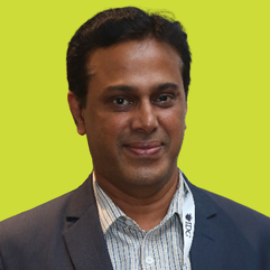 It is a great noble gesture and indeed a great initiative by VVNT to empower the underprivileged with critical technical skills and enabling them to get the right employment and enrich their life. We need such great individuals to take India to the next level and my Best wishes to the Founders of VVNT for such a wonderful program.
This is great Initiative; we firmly believe in equal opportunity and inclusion for all our employees at work place. Skill development is the current need of the hour which will help both the corporates and young people looking for employment and will also help in accomplishing inclusivity and diversity at the workplace. I wish the Founders of VVnT Foundation all the very best in this initiative.
It is a great initiative and has immense value in creating a more equitable society by developing technical skills for the underserved population and enhancing their employability. A sustainable model of skill development is the need of the hour, which will help both individuals and organizations in corporate and social sectors. I wish the Founders of VVnT Foundation all the very best in this noble work.
This is a good Initiative by VVnT Foundation to build an Inclusive and Diverse workplace in Indian IT sector. Their Skill Development programs are focused and very relevant to today's Employment scenario, especially for Freshers hiring drive that we do. I support #WeAllFitIn campaign and efforts of VVnT Foundation.
It has been said for many years that India will see significant growth over the next few decades, thanks to it's Demographic dividend, because of its relatively young population. However, the reality remains that a significant portion of the population remains under-skilled and hence un-employable to help power the engines of this growth. I see this initiative by VVnT as a significant step towards bridging this gap and help India achieve its potential. I wish them all the very best and am eager to do my bit to help them with their mission.
I congratulate the founders of VVnT, for starting this extremely important initiative. It is very interesting way and curriculum to make people employable by imparting the IT Skills which are required today. Wishing the entire team all the Best. This is very important aspect and many efforts have been made till date towards this, however VVNT has a very focused way to help the section of deserved people who are not getting enough opportunities. It will also provide people like me opportunity to Support for such noble cause. I am sure VVnT will be able to make a big difference in the society.
Praveen and Bhawna are doing a great help to society. Skill development is a key for new workforce entering the job market. VVNT team has identified the key skills based on their employability potential and they are not only providing these skill set through VVNT but also providing opportunity to work on real time projects. They also mentor and guide the young and needy people to get job opportunities of their choice, thus truly enable them. Great work, indeed. Best wishes again for this foundation to grow multifold in near future.
It is a great initiative by VVnT and it is not only going to help in having skilled professionals available for employment as well as building an ecosystem of diversity and inclusion at workplaces. Also, there is a significant number of freshers, who graduate every year and are not able to get a job opportunity due to one or the other reasons and this initiative should help them as well. Kudos to Bhawna and Parveen for their passion and efforts as well as best wishes for great success !